25. februar 2016
Professor David Dreyer honoured with EliteForsk award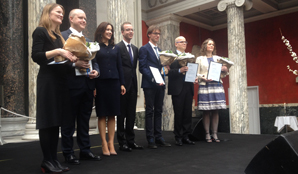 Feb 25, 2016: Five of Denmark's most talented young researchers will receive DKK 1.2 million today in recognition of their achievements in research. DKK 200,000 of this is a personal award, while DKK 1 million is for  their research activities. One of the five is Professor of political economics, David Dreyer Lassen.
H.R.H. Crown Princess Mary and the Minister for Higher Education and Science Esben Lunde Larsen are presenting the EliteForsk awards. This marks the tenth year of the Ministry of Higher Education and Science's EliteForsk awards.
- The government's ambition is for Danish research to belong among the ranks of the international elite. I am therefore very pleased that young talented PhD students will now have the opportunity to gather valuable knowledge, inspiration and experience from the leading researchers at the best research institutes in the world, says Esben Lunde Larsen.
To read the full length press release, please visit the website of the Ministry of Higher Education and Science.
Danish speakers may enjoy some of the media coverage from the day. Watch TV2 Lorry follow David to the stage.
At the same occasion another professor from the Department of Economics was called to the stage: A tribute was given to the six holders of Sapere Aude Advanced Grants.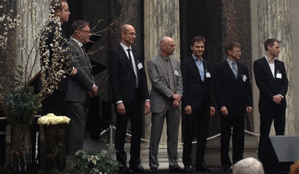 Among those was Professor Peter Norman Sørensen who was granted the prestigious grant in 2015 to study the rationale for a small tax on transactions in financial markets by combining models and insights from two fields of Economics.