17 December 2019
Three Years Among the Most Downloaded in Journal of Development Economics (JDE)
Since its publication in 2016, the article 'Does Foreign Aid Harm Political Institutions?' by University of Copenhagen (UCPH) professors Sam Jones (currently on leave with UNU-WIDER) and Finn Tarp (coordinator of DERG, Department of Economics) has consistently remained among the most downloaded articles in the Journal of Development Economics (JDE), and the study is presently in 3rd place.
The paper prepared within the UNU-WIDER project 'ReCom–Research and Communication on Foreign Aid', explores the relationship between aid inflows and political institutions over the period 1983–2010. The authors' long-run cross-section and dynamic panel estimators show a small positive net effect of total aid on political institutions, rejecting more pessimistic assessments.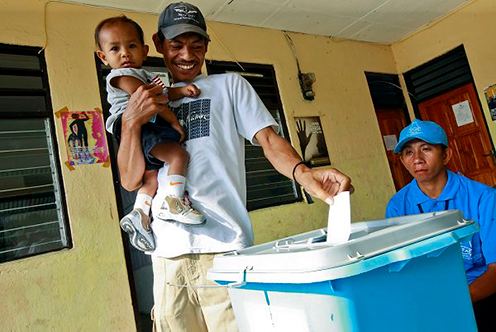 Empirical studies published over the past decade concerning the effect of aid on growth converge on a positive and statistically significant effect of aid when considered over the long-run. The emerging consensus is more difficult to establish when it comes to the literature on the effect of aid on political institutions. This study's research evidence, however, has shed new light on this issue in line with the overall positive story of aid impact.