Project Launch Workshop in Ethiopia
The Policy Studies Institute (PSI) and DERG co-organized a workshop on 30 May 2019 to launch the collaborative research project 'Building Resilence to Climate Change in Ethiopia: Exploring Options for Action'.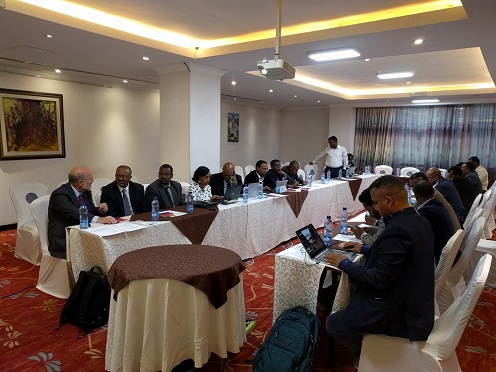 At the workshop DERG Coordinator Finn Tarp introduced policy makers, researchers, and practitioners to the scope, objectives and benefits of the project and discussed the description of deliverables. The event also offered a policy and research side set to stimulate discussion around the concept of resilience.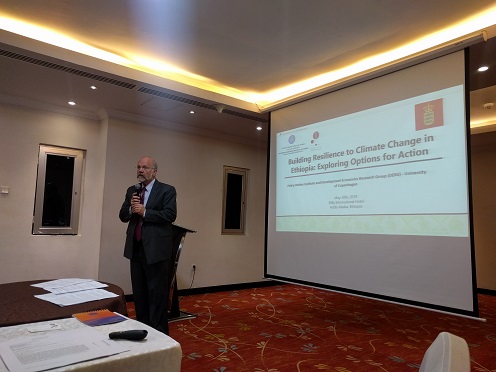 The partnership agreement for this new collaborative research project was signed by DERG Coordinator Finn Tarp and General Director of the Policy Studies Institute (PSI) H.E. Ato Ahmed Abtew during the launch workshop in Addis Ababa.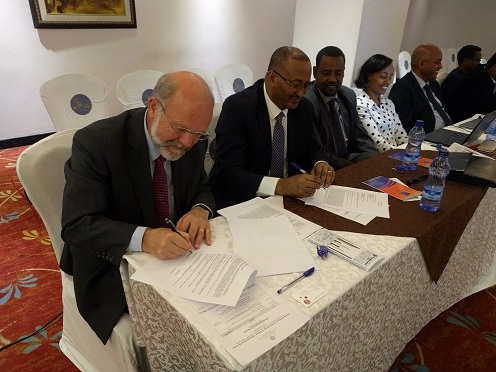 The project being launched, which is expected to run until 2024, will compare and evaluate the drivers of resilience to climate change examining actions taken at the household and village/district level. Moreover, it will analyse the effects of large-scale interventions, including the Productive Safety Net Programme and the Sustainable Land Management Project.
Download Professor Finn Tarp's presentation slides
Programme