3 October 2022
Sarah Zaccagni is the winner of the 2021-2022 edition of the Vaona Prize for her Ph.D Thesis
The award ceremony has been held on September 30, 2022 in the Vaona Hall of the University of Verona. As part of the event, Sarah presented the main findings of her Ph.D. thesis, titled "Essays on Economics of Health and Education"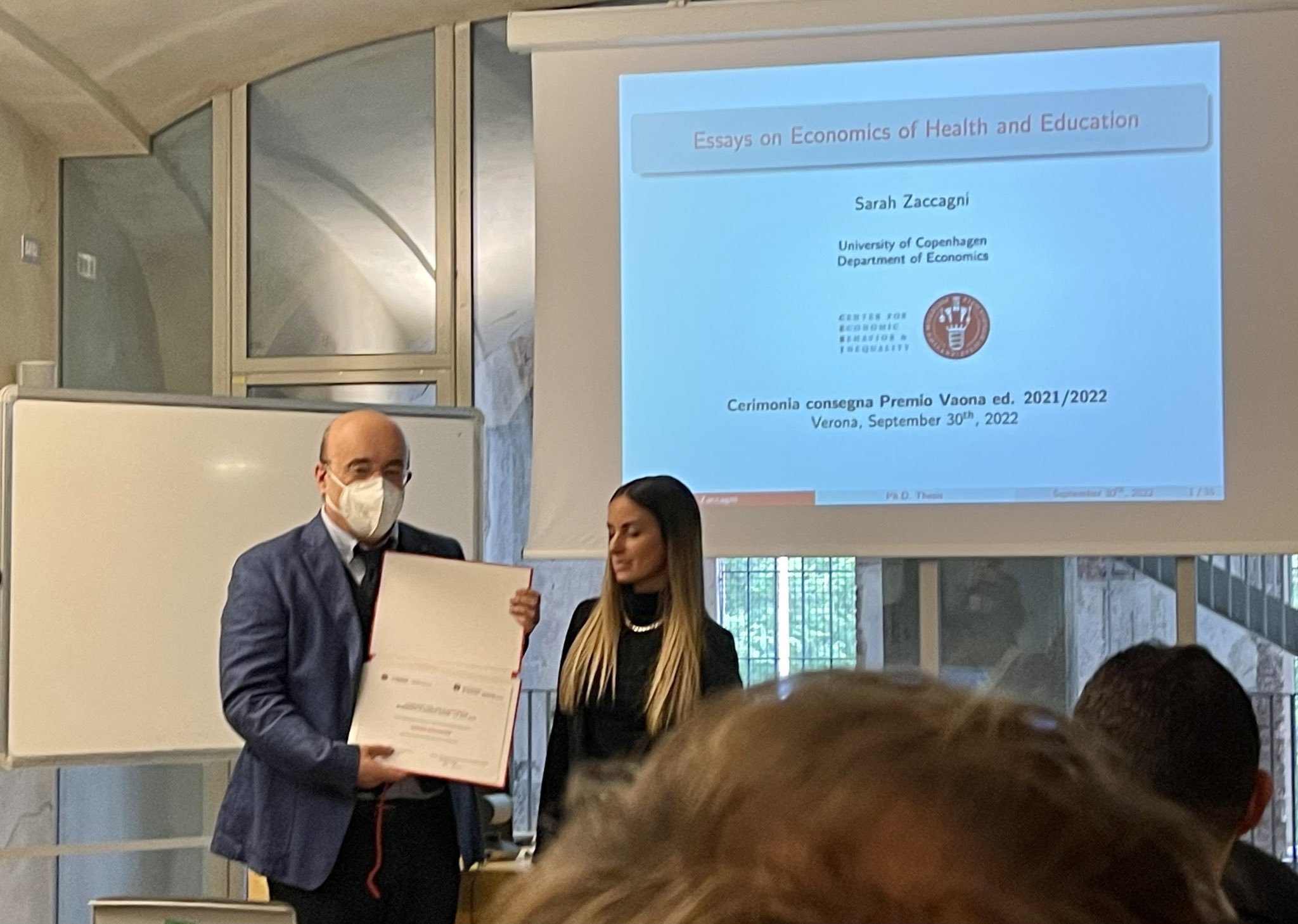 The picture is from the award ceremony and shows Professor Claudio Zoli giving the prize to Sarah Zaccagni, on behalf of the Scientific Committee.
The Doctoral Thesis Prize in memory of Andrea Vaona was created to honor the memory of Professor Andrea Vaona, a brilliant scholar, who passed away prematurely, and is funded by the family Ferrari– Vaona, the Department of Economics and Management of the University of Trento and the Department of Economics of the University of Verona.
The award is aimed at PhDs who have discussed a doctoral thesis in economic with preference for the topics on which Professor Andrea Vaona has published, namely spatial econometrics, applied macroeconomics, regional economics, labour economics.
Topics