Experiments
We conduct Internet-based studies to learn about behavior and decisions. Participants will receive prize money depending partly on their choices in the study. The participants are randomly chosen and invited by digital mail (e-Boks). Only people invited by digital mail can participate. We are currently running a study described in Danish below.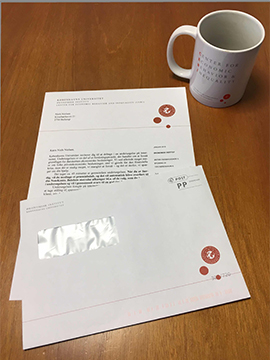 Vi gennemfører i øjeblikket en undersøgelse af danskernes økonomiske beslutningstagen. Hvis du har modtaget et brev i din e-Boks startende med nedenstående tekst, er du inviteret til at deltage i undersøgelsen. Datatilsynet har godkendt forskningsprojektet, hvilket betyder, at vores procedurer opfylder persondatalovens krav til behandling af data. En vigtig del af Datatilsynets krav er, at dine svar bliver behandlet anonymt.
"Københavns Universitet inviterer dig til at deltage i en undersøgelse på internettet. Undersøgelsen er en del af et forskningsprojekt, der handler om at forstå grundlaget for danskernes økonomiske beslutninger.
Vi ved allerede meget mere om folks privatøkonomiske beslutninger, end vi gjorde før den finansielle krise, men der er stadig meget, vi mangler at forstå – og det er derfor, vi spørger om din hjælp. Det tager ca. 45 minutter at gennemføre undersøgelsen.
Når du er færdig, vil du modtage et præmiebeløb via Mobilepay. Beløbets størrelse afhænger bl.a. af de valg, som du træffer i undersøgelsen og vil i gennemsnit svare til en god timeløn. Hvis du ikke har Mobilepay, kan vi ikke overføre beløbet til dig.
Undersøgelsen foregår på internettet. Du vil for eksempel blive bedt om at tage stilling til spørgsmål om opsparing og investering. Reglerne bliver forklaret, når du har logget ind."