23 November 2022
Niels Johannsen on Global Forum
TAX transparency
This year's Plenary Meeting of Global Forum focused on "Bringing transparency and exchange of information to the next level". Professor Niels Johannesen was invited to participate as a panelist on Transparency and Exchange of Information for Tax Purposes.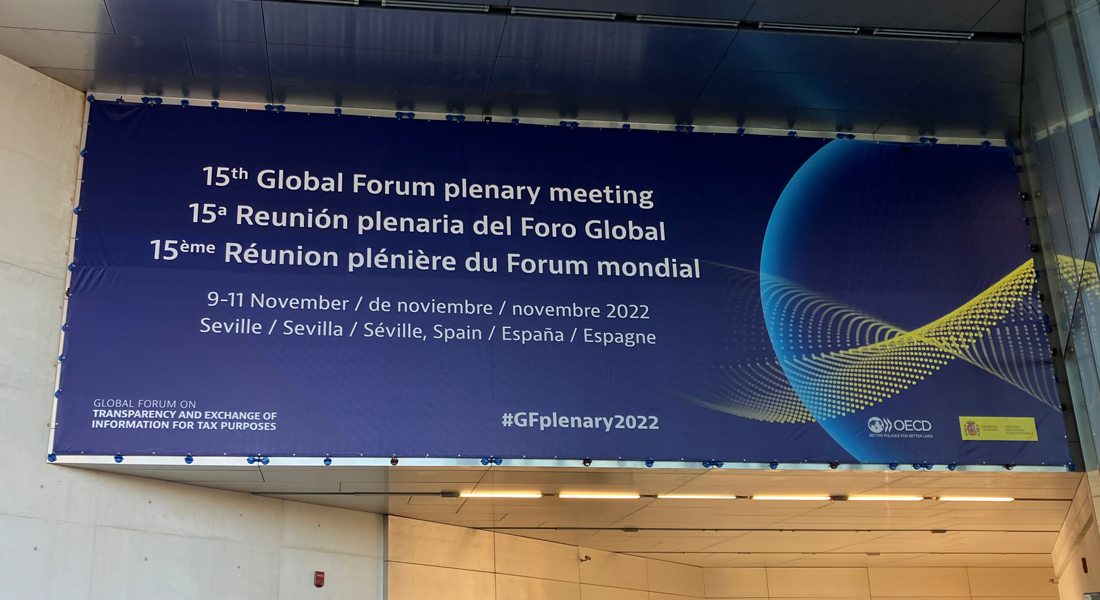 Niels Johannesen participated as a speaker in the session on "Impact of the Global Forum's Work on Tax Transparency" and presented his ongoing study "Taxing Wealth in a Globalized World: The Compliance Effect of Automatic Information Exchange", carried out jointly with Gabriel Zucman et al.
In the panel along with Niels participated Kurt Van Dender, Acting Head, Tax Policy and Statistics Division, Centre for Tax Policy and Administration, OECD; Atsushi Komiya, Deputy Vice Minister for International Tax Policy, Ministry of Finance, Japan; and Wendy Roelandt, Advisor-General and Head, International Relations, General Administration of Taxes of Belgium.
The panel focused on the impact of tax transparency in several dimensions. During the session, the Global Forum Secretariat presented the results of the Global Forum annual survey and other panelists shared their views and experience in relation to the impact of tax transparency.
Global Forum expects several outcomes
Expected outcomes are ambitious and manifold:

Informing the Global Forum member jurisdictions about the major trends in the transparency and exchange of information for tax purposes.

Introducing the estimates as to the impact of EOI on combatting tax evasion and avoidance, as well as its role in tackling inequality, on the basis of the existing literature and the work carried out by the OECD.

Acknowledging the impact of EOI in several dimensions, including on tax compliance, and demonstrating the work which can be pursued on the basis of the CRS data.

Reinforcing the message that the ultimate objective of the work carried out by the Global Forum is enhancing the efficiency of tax revenue collection by Global Forum member jurisdictions. Therefore, the use of EOIR and AEOI and greater co-operation in other domains facilitated by the multilateral Convention on Mutual Administrative Assistance in Tax Matters, such as assistance in tax recovery, remains a high priority for the Global Forum. 
Topics